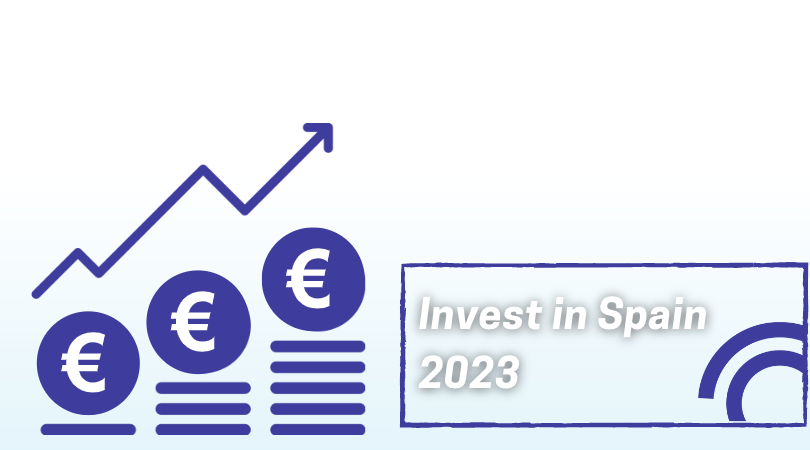 For foreign investors, Spain offers high business opportunities in different sectors, with the ICT, Biotechnology, and Aerospace sectors being one of the most interesting due to the added value and the competitive environment that encompasses them, but do you know which are the best sectors to invest in Spain in 2023?
Business opportunities are not the only attraction in Spain when choosing an investment destination. The quality of life, the territorial structure, and the demographic factors that characterize it have positioned it as one of the best countries to live in Europe, putting the country in the spotlight of national and international investors.
As a reflection of this growth in the economic interest in the country, in this article we collect a guide with the best sectors and the greatest potential to invest in Spain in 2023:
1. Real estate
Residential properties have proven efficiency in the face of inflation situations, so they are considered a haven to invest in. The construction of homes and construction materials are also considered elements of protection against inflation, however, special caution should be taken at the time when such an investment is made since if the investor buys at a time of euphoria, such as the current one, he can see his capital depreciated in a short time, as happened in 2008.
In addition, investing in the real estate sector opens doors for foreign investors to achieve the Golden Visa
2. Raw Materials
Investment in raw materials can be a powerful cover against inflation. Raw material operators usually buy and sell oil, natural gas, beef, cereals, and coffee, among others. Therefore, it recommends that investors direct part of their capital to commodities through investment portfolios that have as their composition.
Gold is also an excellent coverage against inflation, especially if the country's currency loses value. This, as a real asset and raw material, tends to maintain its value quite well, so it can be a stabilizing investment in periods of uncertainty.
3. Metaverse
Investing in the metaverse is a good way to make money thanks to the fact that it is a growing sector, which makes it even more attractive as an investment opportunity. The stability of the metaverse is also something that investors should take into account if they are looking for stable investments shortly.
There are many ways to invest in the metaverse. You can invest in virtual objects, virtual reality, and virtual assets. You can invest in the metaverse by buying a share of a company or investing in a fund.
4. Crypto
Indeed, the 2022 financial year has not been easy for cryptocurrencies because they have had to overcome some potholes. But as with all types of investments, the rise in value is not continuous, sometimes there are occasional decreases that make investors afraid. But those price declines are also positive for investors who want to enter the digital currency.
Cryptocurrencies are working as a haven against inflation, which means that it is an interesting option to get out. In addition, the price has currently fallen, so it is showing us very interesting entry signals.
At Certus we want to help you boost your business and make it easy for you. If you are interested in implementing your business in Spain, do not hesitate to contact us.