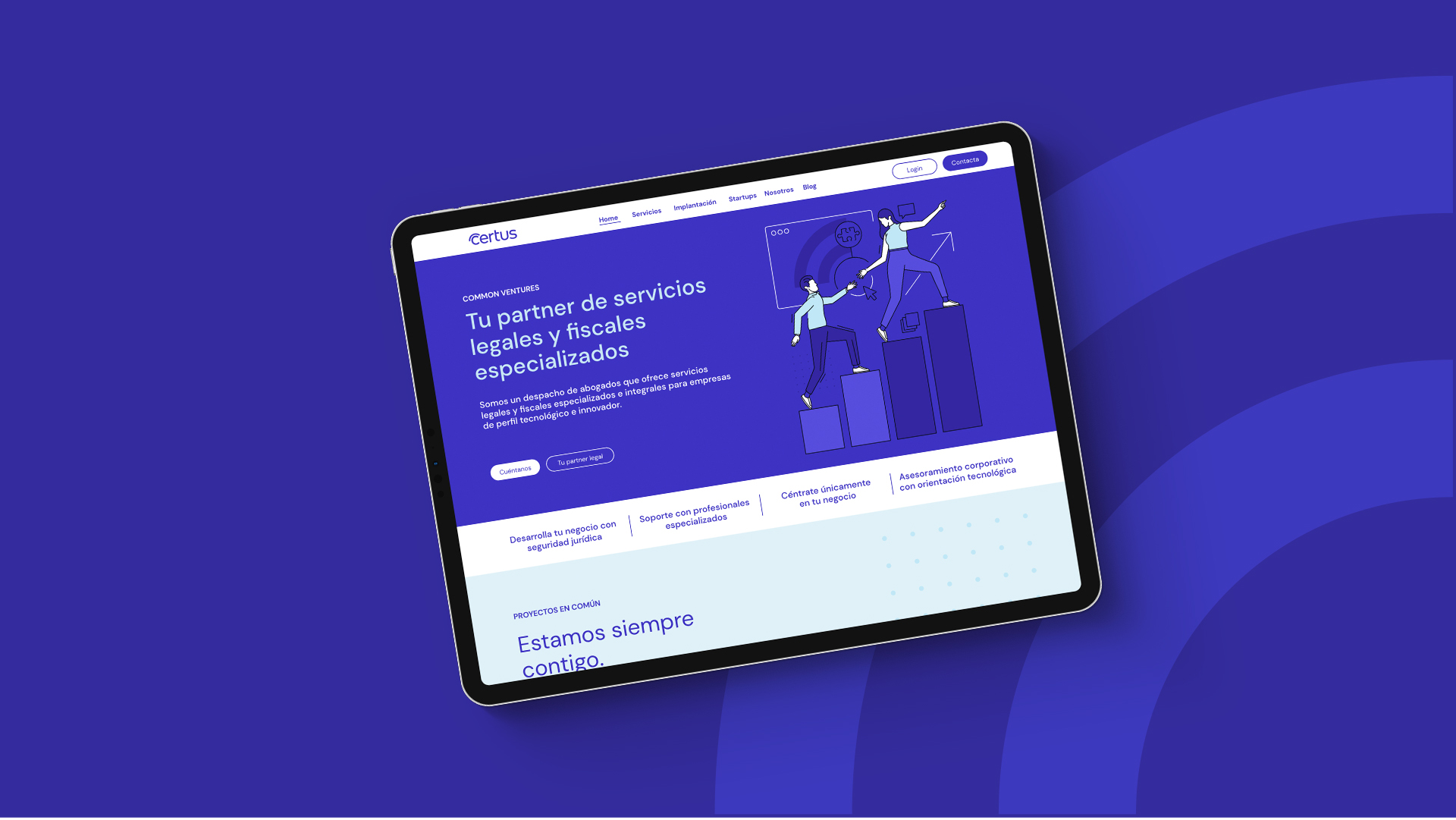 Our legal counselling firm has been offering legal counselling and consulting services for almost a decade. In recent years we have become your legal and tax partner, working as a team to get all your projects to a successful conclusion. With each project and with each addition to our team of professional legal counsellors, Certus services have been evolving to meet all the needs of your company, from its set up and incorporation to its activity.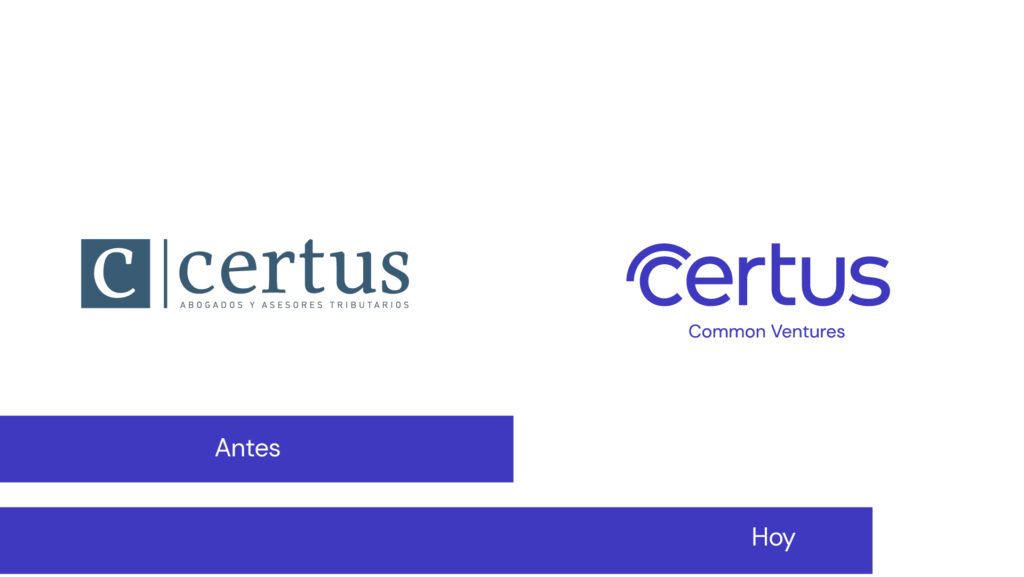 This evolution has led us to the development of a new identity and brand, in addition to the incorporation of innovative services into our portfolio. With this new identity and business philosophy, Certus, Common Ventures, we emphasize our purpose to be your legal counselling partner. A companion with whom to walk together, closely, who offers you constant support and is always at your disposal for the prevention and solution of problems.
The Common Ventures Philosophy of Our Legal Counselling Firm
Certus, since 2014, has been with you and facilitated the path to overcome any challenge and help you achieve your goals. Because our Common Ventures philosophy is based on that: we are the ones who are always at your side and who make your goals their own. Those who focus on taking customer service to a higher point.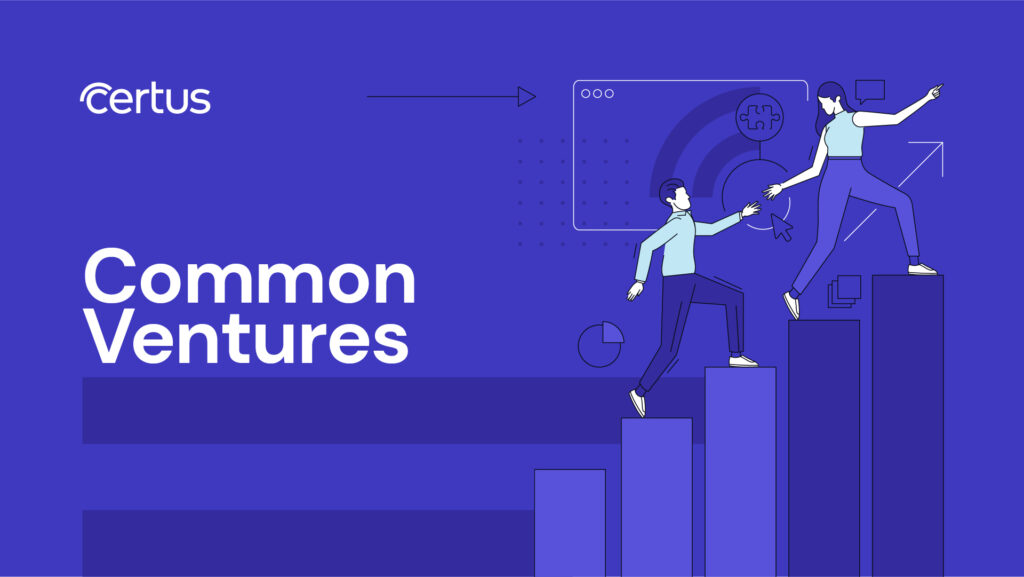 Common Ventures is also about putting ourselves in the shoes of your company, making your projects ours and our successes yours. A joint venture with which we promote your business with effort and work.
Because at Certus we have always cared and continue to care about what should not worry you and we anticipate your future needs. Therefore, in this evolution of our law firm, business services, startupsand new technologies play a fundamental role from which you, our partner, will benefit as never before.
What Doesn't Change in Our Law Firm with Common Ventures?
At Certus many changes and innovations come thanks to the Common Ventures philosophy. But you can rest assured, some things will not change. You're not just another client to us. From our law firm, we help you with the day-to-day life of your company thanks to our trusted services in tax and legal matters.
So the development of your business activities will not be negatively affected by this change in identity and philosophy. In any case, on the contrary. Now your business can also benefit from expandinglegal counselling services focused on startups and the digital world.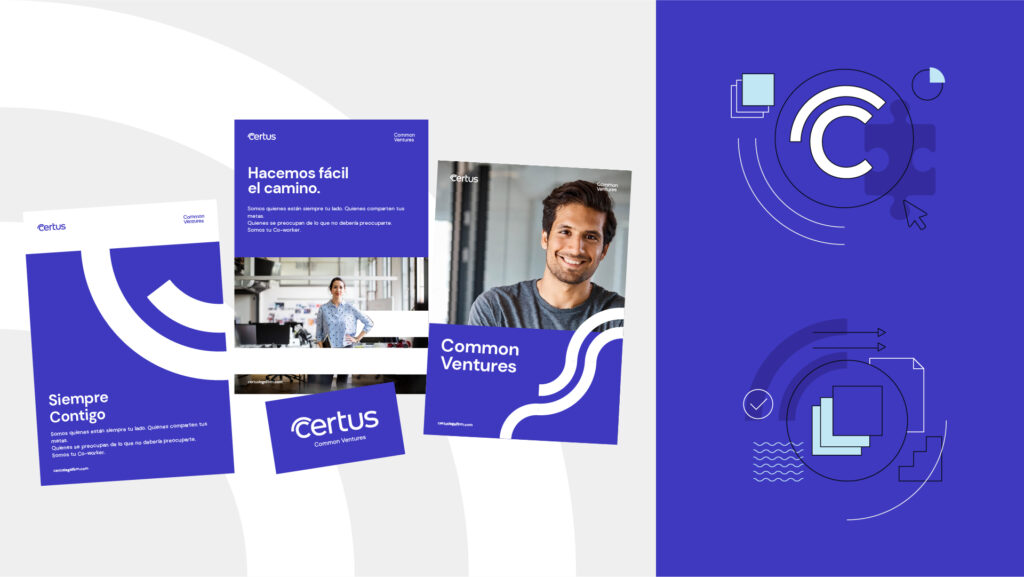 Let's take your business to the next level together. With a team of legal professionals at your disposal, our law firm will continue its work so that your business continues to reap success in a changing and constantly evolving market. Benefit now from our state-of-the-art services even in the digital world, with professional counselling on cybersecurity, cryptocurrencies and much more.
Join us now in this step forward with Certus, Common Ventures. We want to share with you all these innovations. Driving your business as before, but with cutting-edge services. Travel with Certus the path towards the future of your company.