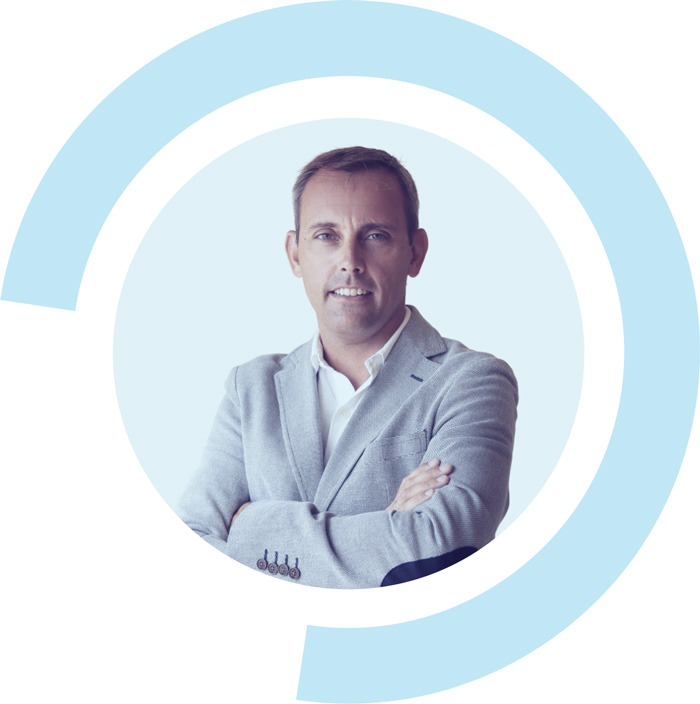 Jorge del Valle
Founding Partner | Legal, startups & Soft Landing Areas
"The World is too dangerous as a place to live in not because of the people who do evil but because of the people who sit by and let it happen." Albert Einstein
Member of the Illustrious Bar Association of Malaga. A double degree in Law in Spain and the United Kingdom. Master's Degree in Corporate Legal Advice from the IE Business Institute (2004).
He has extensive previous experience in commercial and real estate consultancy as a legal advisor in leading international law firms (KPMG and EY) and as an internal legal advisor to various multinationals from diverse sectors and cultures (BAYER SCHERING PHARMA, TYCO INTERNATIONAL, ASPRO OCIO). His experiences led him to decide to set up CERTUS, where he offers his more than 18 years of knowledge and professional experience to companies and large estates.
He combines his professional activity with his status as secretary of Club Euronova, the association dedicated to innovation, and secretary of Fundación CIENDVIDAS and the OCEAN US Foundation, which help the disadvantaged and care for the environment respectively, within the framework of the Certus pro bono programme.
Professional Associations
Member of the Bar Association of Malaga
Club Euronova de Malaga
Contact us and improve your business.
Looking for a legal partner for your business? Certus is your legal counselling firm specialised in Spanish legal, tax, digital, startup and incorporation issues. Contact us and find out what our team can do for you or your company.